Both my son and daughter take classes here and they both love their classes and their teachers. The teachers are qualified, very talented and make learning fun. My nine year old son is taking a musical theatre class and absolutely loves this class, he comes out smiling every week. Miss Sydney, his teacher is a delight and and such an inspiration to her class. My 5 year old daughter is doing ballet and jazz and has learned so much in just a few months. She adores both of her teachers and now wants to be a dance teacher when she grows up.
I highly recommend this school, you won't be disappointed.
~ Danyelle Gurney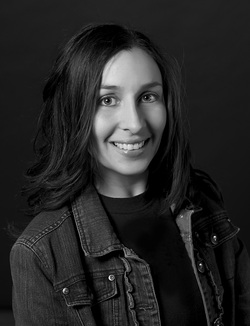 Paige Anderson • Artistic Director & Choreographer
Company Dance Coach

Paige Anderson started dancing at the age of three. Her main focus was Ballet, taking exams in both RAD and Cecchetti methods. She was lucky enough to spend her summers at many dance schools which included Royal Winnipeg Ballet, The Alberta Ballet and the National Ice Dance Centre.

Paige is a National Level 3 Certified Coach. Paige has trained other dance disciplines that included jazz, modern, tap, musical theatre, ballroom and figure skating. She competed nationally as a competitive ice dancer for many years. She achieved 7th in Canada with her partner in ice dancing. She then went on to be the Head Coach of Powell Rivers skating club for 8 years.

Her teaching experience includes coaching and choreographing for figure skaters both provincially and nationally and has been teaching dance since 1998. Paige has produced and choreographed many ice shows, dance awards and musical theatre productions. She looks forward to working with kids of all ages to help them achieve their goals.


---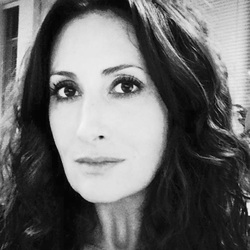 Tanya La Fave
Ballet

Tanya started ballet dancing at the age of four. Through the years she explored many dance styles but her favourite has always been ballet because of the discipline and strength it requires.

Tanya grew up in Powell River and took dance classes at the Powell River School of Dance during the school year and then was fortunate enough to go to summer schools including The Royal Winnipeg Ballet School and The Goh Ballet School.

She is looking forward to passing on her knowledge and sharing her passion for ballet.


---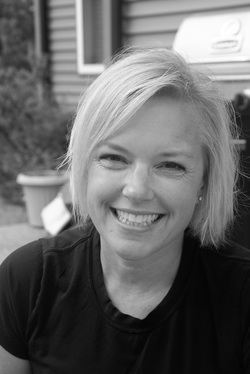 Jodi McKamey
Jazz & Hip Hop

Jodi McKamey has been dancing and involved in dance since she was about 10 years old. The Dance Factory in Abbotsford, BC was were she began. Jodi took Ballet, Jazz, Modern, Theatre, Tap and point and competed in many types of dance and in many competitions. After high school Jodi was lucky to be a part of the Grey Cup and a BC Lions Cheerleader. While attending Langara College Jodi spent a lot of time at the Harbour Dance school in Vancouver attending many different classes. 1999 Jodi moved to Powell River and brought the love of Dance with her. Jodi taught swing lessons, choreographed for the Powell River Youth Ambassadors and taught Hip Hop through the complex. In the last 10 years Jodi has become a certified level 1-2 cheer and dance coach through the BC Cheer and Dance association and ran a successful cheer team at the Powell River Gymnastics Club for fours years. Currently Jodi is completing her teaching certificate and degree through SFU and still loves to be involved in the community and teach dance. Jodi is really looking forward to the next season of dance.
---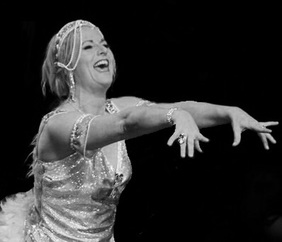 CaroleAnn Leishman
Teen Jazz

CaroleAnn graduated from the American Academy of Dramatic Arts in Los Angeles California with a focus on Musical Theatre and has studied ballet, jazz, modern, tap, hip-hop, funk, cabaret, burlesque & ballroom dance styles. She has performed in TV, Film & Live Theatre in LA, Vancouver & Powell River including performing with and acting in such films as "Bram Stoker's Dracula"; "Chaplin" & "Trixie."

CaroleAnn has taught dance and musical theatre for many years directing & choreographing numerous productions and has also been the Creative Director for the Opening Ceremonies & Special Events for the BC Disability Games 2007; Produced and directed the "Torch Relay Celebration" in Powell River during the lead up to the 2010 Winter Olympics in Vancouver; and has directed a troupe of women performers called "The Kit Kat Girlz" who have performed Broadway musical & showgirl/burlesque numbers for different events and performances around the Powell River Region. The troupe has been featured on CBC (Canada), PARIS MATCH (France), and The Guardian (UK) in on-line photo-journal spreads.


---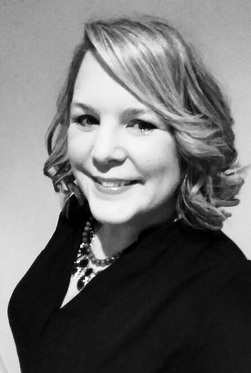 Christine Parsons
Acro Dance

Christine began dancing at the age of two until she was 16 years of age. For most of those years Christine studied Ballet, Tap, Acro Dance and Jazz but also danced Modern and Musical Theatre. Upon graduation Christine became a certified level 2 gymnastics instructor coaching Recreational, Pre-Competitive, Competitive and high school gymnastics alongside her full-time position as a Recreation Professional. She is a Registered Acrobatique AcroDance Instructor. Christine is also a mother of three and passionate about health and physical activity. She is very excited to have the opportunity to teach Acro Dance to the many students of the Laszlo Dance Academy.
---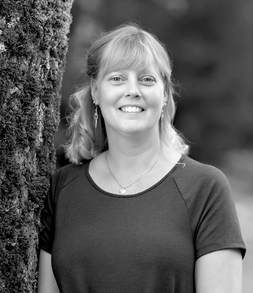 Sandi Wadden
Ballet & Jazz

Sandi has been involved in the dance field since 1974. She has held her Royal Academy of Dance Teaching Certificate since 1991 and has entered numerous dancers in RAD exams. Sandi also has her Licentiate with the CDTA. Her main area of focus has been Ballet with teaching experience in Jazz & National Dance. Sandi has had the opportunity to teach in many different locations around Canada that include Squamish, Powell River and Frederiction.
For five years she was the director/owner of the Garibaldi School of Dance. With Sandi's years of experience we are happy to welcome her to our dance academy.
---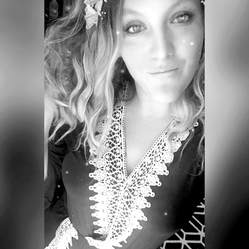 Jade Leech
Contemporary and Technique
​I am originally from Vancouver Island and it gives me enormous pleasure to return to the coast this year. I became a certified dance instructor at a young age through the United Kingdom Alliance of Professional Dance (U.K.A.) After graduation I went to Cranbrook, BC to attend the business program at the College of Rockies while opening my first studio and starting my family. I come from Red Deer, Alberta where I was a successful owner and Artistic Director of DanceHouse Studios, a professional competitive studio. I've had the honour of working with some of the industries leading choreographers. I am a successful choreographer/teacher and adjudicator who is very well received. I have had the pleasure of setting pieces across Alberta and BC for numerous studios. I continue to take classes, seminars and workshops to stay updated in my industry. I teach at a advanced level believing that technique along with personal drive you can achieve all your dance goals. My love of children combined with my passion for dance is the driving force that empowers my students to find their own motivation and strive for their personal best.

Styles I am certified in include: contemporary, modern, lyrical, jazz and ballet
---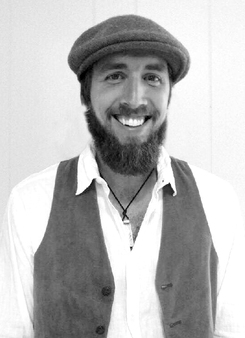 Mackenzie Adamson
Tap
Mackenzie eats, sleeps and breathes rythm. He has been dancing since he was 6 where right away he found a passion for dance, which was best expressed through tap. He continued doing tap throughout his younger years, and when he took up drumming, it only added to his zeal, as he began taking riffs from his drumming and turning them into new tap moves. He has also gotten involved in tango, salsa, pop, hip hop, and musical theatre, and has taken what he's learnt from these styles to create fun, high energy dance styles. He looks forward to passing this passion on to new students.



---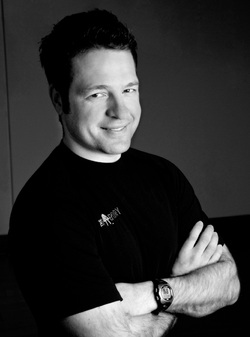 Joe Caldarone
DanceFit


Joe Caldarone is a Factory developed trainer and is excited to head the Factory Hockey Player Development Training Camp for the fifth year in Powell River. Born and raised in Powell River, he is a product of their minor hockey program, eventually playing junior hockey and then for the Powell River Regals—winning the Allan Cup in 2006. After that he got a chance to represent Canada at the Polese Cup in Belarus in 2007. Joe is happy to work with the next generation of Powell River players and help them achieve their goals in the game.
---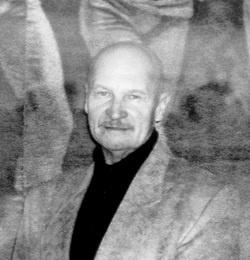 Laszlo Tamasik
Adult Ballet

Laszlo Tamasik has been teaching dance in Powell River since 1989. Graduating from the State Ballet Institute of Hungry, he then joined the Budapest Ballet Company where he was the youngest Principal Dancer. Other features in his career included many guest performances around the world, appearing on the Ed Sullivan Show as well as teaching master classes at the Banff Fine Art Centre and the University of Victoria. Laszlo brings a wealth of knowledge to the dance academy with all of his Ballet and choreography experience. He is now in the process of retiring but still is available for adult ballet classes and private lessons.


---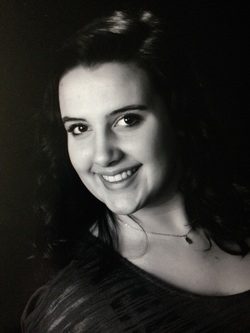 Sydney Spenst
Musical Theatre & Creative Movement

Sydney Spenst has been living in Powell River for the last 10 years and it is here that she fell in love with the arts. Sydney began dance studying jazz and musical theatre when she was 8 years old. After a few years she decided she wanted to do more. She took part in her first musical when she was 11 years old. She has now been a part of 10 productions including Peter Pan, The 25th Annual Putnam County Spelling Bee, and The Wizard Of Oz. Sydney has been studying classical as well as musical theatre vocally for 6 years. Music and theatre has become her passion. She spends her spare time playing her cello, or any of the other four instruments she plays. Today, you can find Sydney working as a personal assistant for Paige Anderson, teaching acting and voice lessons, or working on musical theatre choreography in the studio. She looks forward to sharing her passion for musical theater with others while helping prepare the next generation of "Theatre Kids" for future Powell River performances.


---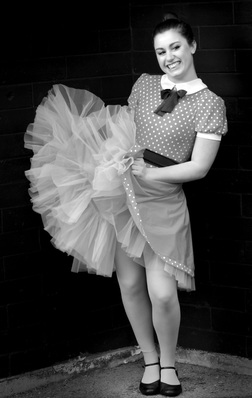 Sydney Ford
Pre-Tap

Sydney is 15 years old, dancing since she was four years old; Dance is what she dedicates her life to. She has trained in jazz, ballet, tap, musical theatre, and contemporary and has performed in two local productions including "Chicago" and "Funhouse". Sydney started competing in dance at the age of 10 and has won Gold and Platinum awards for her achievements. She has also completed six adapt exams. Sydney has a great personality that shines on and off stage and this shows while sharing her passion of dance with all the up and coming dancers.
---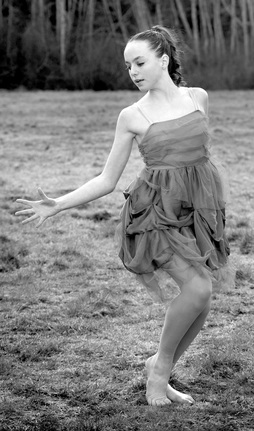 Abby Head
Pre-Jazz
​​
Abby has loved dance since she began ballet at age 3 and has also trained in many other disciplines including jazz, lyrical, musical theatre, contemporary, tap, pointe and acrobatics. Abby has had numerous roles in musical theatre productions such as in "Alice in Wonderland" "Willy Wonka" and "The Little Mermaid". She began competing at age 10, receiving gold and platinum medals in competitions throughout the province and has scored very high throughout four years of jazz technique examinations. She has also received the stage 2 representative runner-up and stage 2 observer for the B.C Performing Arts Provincials two years in a row. Abby has eagerly assisted and substituted for the past two years and is thrilled to begin teaching a class of her own! ​
---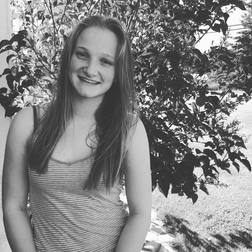 Krystin Cote
Hip-Hop

Krystin found her love for dance at the age of six and has been training in various classes such as ballet, musical theatre, contemporary, lyrical jazz and of course hip-hop. Krystin was also in competitive gymnastics from ages 4 to 12. Krystin has completed three adapt exams in her years of dance. She started competitive dance one year ago and has been loving it ever since and will continue until she graduates. Krystin cannot wait to start this year and work with these rocking awesome mini hip hoppers.
---